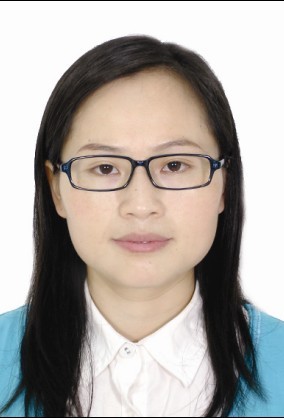 | | |
| --- | --- |
| 教师姓名: | 奚伊 |
| 邮箱地址: | yxi6@cqu.edu.cn |
| 工作电话: | 未公开 |
姓名:奚伊,博士,教授,博士生导师
研究方向:
功能材料的压电器件和能量储存研究
教育背景及工作经历:
2010年获重庆大学凝聚态物理博士学位。
2008年-2009年获国家留学基金委资助到美国佐治亚理工学院材料工程系博士联合培养。
2010年-2012年聘任为讲师。
2011年遴选为硕士研究生导师。
2015年-2016年获国家留学基金委资助到美国佐治亚理工学院材料工程系访问学者。
2012年-2018年聘任为副教授。
2018年遴选为博士研究生导师。
2018年-至今聘任为教授。
科研情况:
主要从事能源的收集、转换与存储方面的研究工作,在相关器件和性能研究方面取得了一些研究成果,已发表SCI检索论文130余篇,论文被引用3500余次,高被引论文5篇,H=34,其中以第一作者和通讯作者发表影响因子大于10的论文17篇。申请发明专利15项 (已获权10项)。并受邀为AM, AFM, AEM, Nano Energy, JMCA, Small等杂志审稿。(数据截止2020年6月18日)
获奖情况:
(1)2013年获"2013年度重庆大学十佳优秀青年教师奖"
(2)2017年获"2016年度重庆大学自然科学奖"二等奖(排名第二)
(3)2017年获"重庆市科学技术协会自然科学优秀学术论文"奖
(5)2018年获"2017年度重庆大学自然科学奖"二等奖(排名第一)
(4)2019年获"2018年度重庆大学自然科学奖"一等奖(排名第三)
(5)2020年获"2019年重庆市科学技术奖自然科学奖"一等奖(排名第二)
研究项目:
(1)国家自然科学基金面上项目1项,项目负责人
(2)国家青年自然科学基金项目1项,项目负责人
(3)教育部高等学校博士学科新教师基金项目1项,项目负责人
(4)重庆市基础与前沿基金项目2项,项目负责人
(5)重庆市留创项目1项,项目负责人
(6)重庆大学理学部重大项目1项,项目负责人
(7)中央高校基本科研业务费项目4项,项目负责人
近五年以第一作者或通讯作者代表性论文:
1. HM Yang, MM Deng, QX Zeng, XM Zhang, J Hu, Q Tang, HK Yang, CG Hu, Yi Xi *, ZL Wang*,PolydirectionalMicrovibration Energy Collection for Self-Powered Multifunctional Systems Basedon Hybridized Nanogenerators,ACS Nano (IF=13.7,一区), 2020,14(3),3328-3336
2. HM Yang, MM Deng, Q Tang, WC He, CG Hu, Yi Xi *, RC Liu*, Z. L.,Wang *, A Non-Encapsulative Pendulum-Like Paper Based HybridNanogenerator for Energy Harvesting, Adv. Energy Mater. (IF=24.8, 一区), 2019,9(33),1901149
3. PYJi, CS Zhang, J Wan, MLi Zhou, Yi Xi*,HY Guo, CG Hu, X Gu,* CS Wang, WD Xue*,TiDoped Tunnel-type Na4Mn9O18 Nanoparticles as a Novel Anode Materialfor High Performance Supercapacitors, ACS Appl. Mater. Interfaces (IF=8.4, 一区), 2019,11(32),28900-28908
4. J Hu, XJ Pu, HM Yang, QX Zeng, Q Tang, DZ Zhang, CG Hu, Xi, Y (Xi, Yi Xi*, A flutter-effect-based triboelectric nanogeneratorfor breeze energy collection from arbitrary directions and self-powered windspeed sensor, Nano Research(IF=8.8,一区),2019,12(12),2018-2023.
5. MeihuiLai, Bolun Du, Hengyu Guo, Yi Xi*, Huake Yang, Chenguo Hu, Jie Wang*,Zhong Lin Wang *, Enhancingthe Output Charge Density of TENG via Building Longitudinal Paths ofElectrostatic Charges in the Contacting Layers,ACS Appl. Mater. Interfaces(IF=8.4, 一区), 2018,10, 2, 2158–2165
6. Y Xi#, HY Guo#, et al.,Multifunctional TENG for blue energyscavenging and self-powered wind speed sensor, Adv. Energy Mater.(IF=24.8, 一区),2017,7,12,1602397(高被引论文)
7. HMYang, MF Wang, MM Deng, HY Guo, W Zhang, HK Yang, Y Xi*, et al., A full-packaged rollingtriboelectric-electromagnetic hybrid nanogenerator for energy harvesting andbuilding up self-powered wireless systems, Nano Energy (IF=15.5, 一区),2019,56,300-306.
8. HMYang, Wl Liu, Y Xi*, et al.,Rolling friction contact-separation mode hybridtriboelectric nanogenerator for mechanical energy harvesting and self-poweredmultifunctional sensors, NanoEnergy(IF=15.5, 一区), 2018, 47 , 539-546
9. Y Xi, J Wang,et al., HighEfficient Harvesting of Underwater Ultrasonic Wave Energy by TriboelectricNanogenerator, NanoEnergy (IF=15.5, 一区)2017 38101
10. HYGuo, Q Leng, XM He, MJ Wang, J Chen, CG Hu*, Y Xi*, Triboelectric generator based on checker-likeinterdigital electrodes with a sandwiched PET thin film for harvesting alldirection sliding energy, Adv. Energy Mater. (IF=24.8, 一区) ,2015, 5, 1400790
11. GWang, Y Xi*, et al., Hybrid nanogenerators based on triboelectricfiction of a dielectric composite made of lead-free ZnSnO3nanocubes, Nano Energy (IF=15.5, 一区), 2015, 18, 28
12. XN Xia, GL Liu, HY Guo, Q Leng, CG Hu*, Y Xi*, Honeycomb-like threeelectrodes based triboelectric generator for harvesting energy in full spaceand as a self-powered vibration alertor, Nano Energy (IF=15.5, 一区), 2015, 15, 766
13. CSWang, Y Xi*, et al.,Carbon-modified Na2Ti3O7.2H2Onanobelts as redox active materials for high-performance supercapacitor, NanoEnergy (IF=15.5, 一区), 2016, 28, 115
14. SG Dai, WN Xu, Y Xi*, et al., Charge storage inKCu7S4 as redox active material for a flexibleall-solid-state supercapacitor, Nano Energy (IF=15.5, 一区), 2016, 19, 363-372
15. QLeng, L Chen, HY Guo, JL Liu, GL Liu, CG Hu*, Y Xi*, Harvesting heat energy from hot/cold water with apyroelectric generator, J. Mater. Chem. A (IF=10.9, 一区), 2014, 2 (30), 11940
16. HYGuo, J Chen, L Tian, Q Leng, Y Xi*,CG Hu*, Airflow-induced triboelectric nanogenerator as a self-powered sensorfor detecting humidity and airflow rate, ACS Appl. Mater.Interfaces(IF=8.4,一区),2014, 6 (19), 17184
17. QLeng, HY Guo, XM He, GL Liu, CG Hu*, YXi*, Flexible interdigital-electrodes based triboelectric generatorsfor harvesting sliding and rotating mechanical energy, J. Mater. Chem. A (IF=10.9, 一区),2014, 2, 19427
18. SGDai, HY Guo, MJ Wang, JL Liu, G Wang, CG Hu*, Y Xi*, A Flexiblemicro-supercapacitor based on a pen ink-carbon fiber thread, J. Mater.Chem. A (IF=10.9, 一区), 2014, 46, 19665
19. Y Jin, BS Hu*, ZD Wei, ZT Luo, DP Wei, Y Xi*, et al., Roles of H2in annealing and growth times of graphene CVD synthesis over copper foil, J.Mater. Chem. A (IF=10.9 一区), 2014, 38, 16208
20. Y Zhao,HY Guo, H Hua, Yi Xi*, CG Hu, Effect ofarchitectures assembled by one dimensional ZnO nanostructures on performance ofCdS quantum dot-sensitized solar cells, Electrochimica Acta (IF=5.11, 一区), 2014,115,487-491
21. MS Javed, SG Dai, MJ Wang, DL Guo, L Chen, X Wang, CG Hu*, Y Xi*, High performance solidstate flexible supercapacitor based on molybdenum sulfide hierarchicalnanospheres, J. Power Sources (IF=6.9, 一区), 2015, 285, 63 (高被引论文)
22. SG Dai, Y Xi*,etal, MnO2@KCu7S4 NWs HybirdCompositions for High-Power All-Solid-State Supercapacitor, J.Power Sources (IF=6.9, 一区), 2015, 274, 477
23. SG Dai, Y Xi*, et al., DifferentProportions of C/KCu7S4 Hybrid Structure forHigh-performance Supercapacitors, J. Power Sources, (IF=6.9, 一区),2014, 263, 157
24. SG Dai, Y Xi*, et al., KCu7S4nanowires and the Mn/KCu7S4 nanostructure for solid-statesupercapacitors, J. Mater. Chem. A (IF=10.9一区), 2013, 48, 15530
教师赠语:
长期招收博士研究生和硕士研究生;同时也欢迎对研究感兴趣的本科生加入本研究小组。联系方式:yxi6@cqu.edu.cn,xiyi.xi@163.com